Quality of Life for our Patients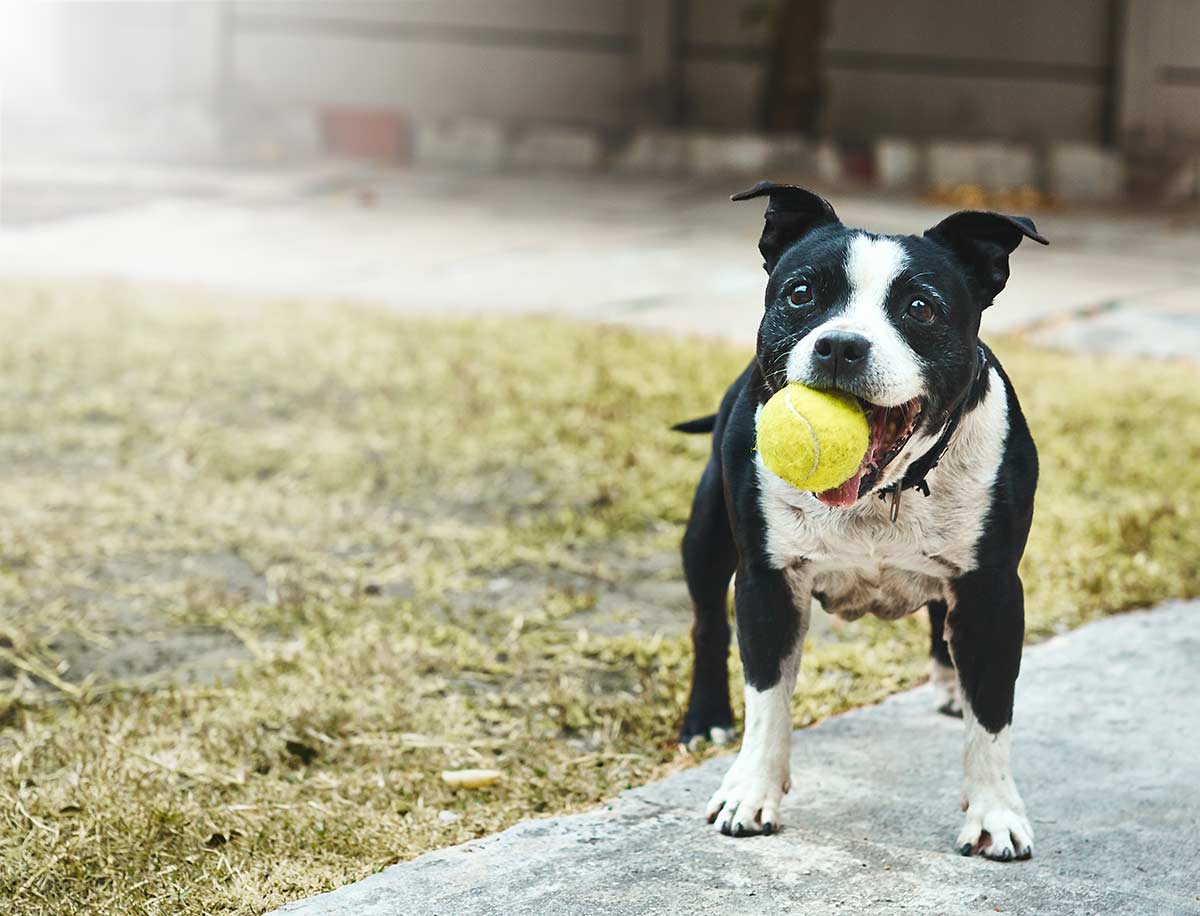 Rehab can often include a combination of at-home exercises that we can review with you, as well as twice weekly in clinic visits where we will conduct therapeutic strengthening exercises and different modalities (such as laser therapy or shock wave therapy). We will often make a plan for weight loss if necessary and multimodal drug therapy.
The goals of rehab therapy:
Achieving the highest level of function, independence, and quality of life possible for that patient.
Some benefits of rehab in our canine patients include: increased strength and endurance, reduced pain, increased speed of recovery post-surgery, and improved quality of movement.
Rehab can be a nice way to complement traditional pharmacological management of chronic conditions. It can also be used as an alternative for our patients who cannot tolerate traditional drugs used for pain management and arthritis.
Some of the modalities that we employ are:
Balance board- Balance board exercises can assist in the restoration of stability and proprioception as well as early weight bearing following back, rear limb, or front limb injury. It can also improve balance and coordination.
Physio ball stretching- I use these to stretch and provide low impact rear limb strengthening exercises. It also helps to relax the spine and loosen the muscles.
Muscle strengthening exercises that aim to rebuild muscle mass.
Some of the equipment that we use:
Laser Therapy- Laser therapy is the use of light (typically infrared) energy to stimulate tissue repair and provide pain management. Laser therapy may alleviate muscle and joint discomfort, relieve symptoms of arthritis, relax muscle spasms and increase blood flow to an area, helping injuries to heal.
Shock Wave Therapy- Shock Wave therapy is the application of sort, intense sound waves to a specific site to stimulate healing. It is used for the treatment of arthritis, tendon injuries, ligament damage, scar tissue, non-healing fractures or wounds and other musculoskeletal injuries.